Visual identity + various applications + event concept / decoration Flemish radio and TV broadcaster VRT's Sandbox Creative Circle III event. Based on the visual identity Reyser created for VRT Sandbox + earlier Creative Circle events (see here). Made in Reyser's capacity as art director / designer at VRT.

Black + white pictures by Tom Cornille ©.

Graphics: save the date.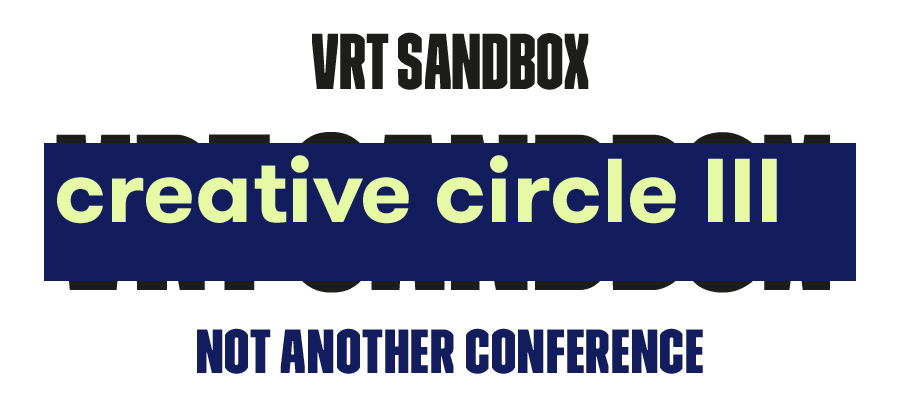 Graphics: teaser.





Graphics: teaser posters.




Graphics: banners.



Graphics: postcards with map + planning (VR Troopers version gone in seconds).




Graphics: pancartes for on-screen display (Raspberry PI setup).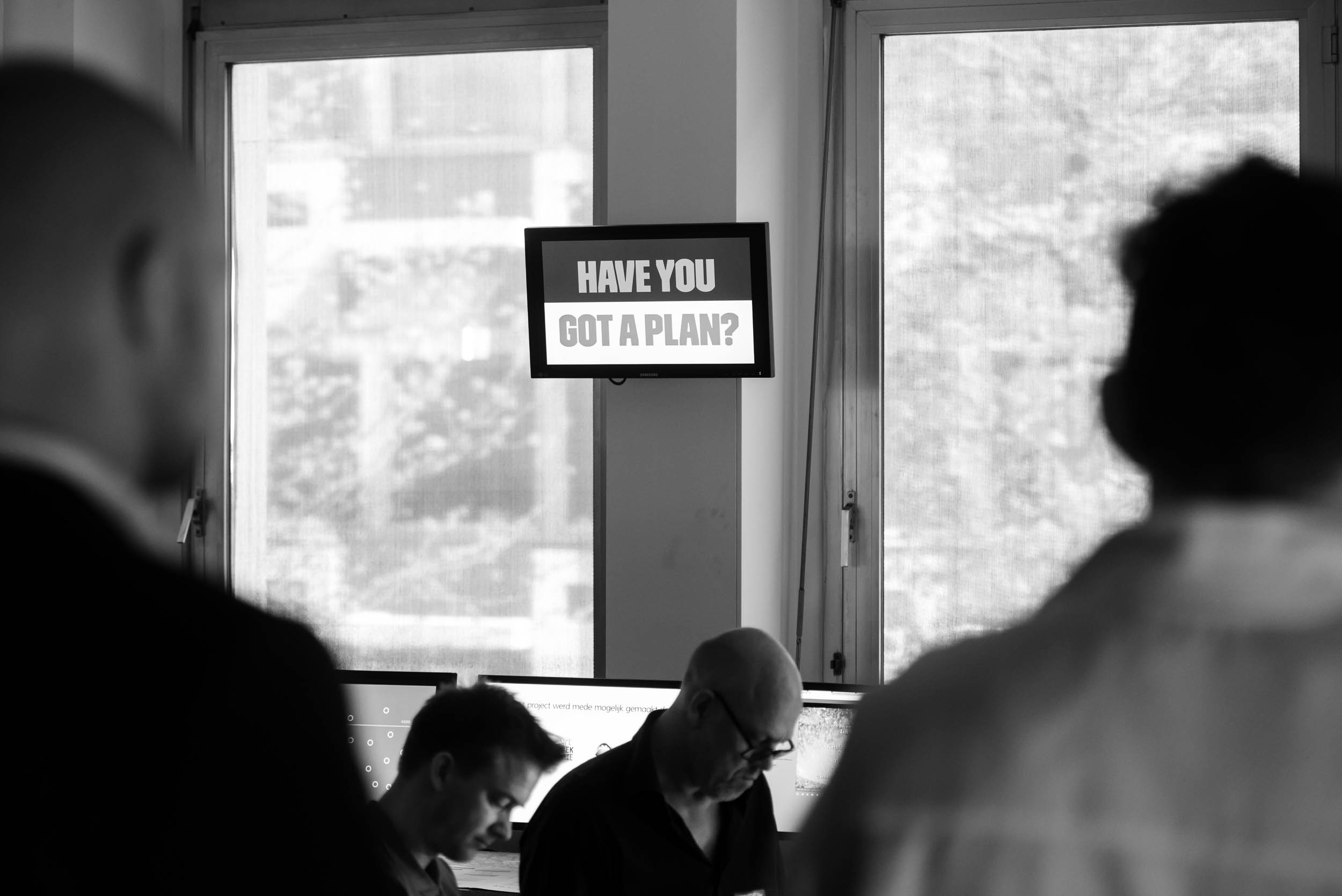 Graphics: wayfinding.




Graphics: nametags (handwritten on Gaffa).